(CNN) — South Africa may be the dominant force in Africa's wine economy, but as the continent's middle class emerges and disposable incomes increase, entrepreneurs in some unlikely destinations are making inroads in the fine wine industry.
As the world's eighth largest wine producer, South Africa's wine trade contributed 26.2 billion rand ($2.4 billion) to the country's economy with exports increasing by more than a quarter in 2013, according to the South African Wine Industry Information and Systems.
Matome Mbatha, market manager at Wines of South Africa, said that wine is becoming increasingly popular on the continent but the industry is still in its infancy outside South Africa.
He added: "The process of production and sustainability of wine in African nations, other than South Africa, still has a long way to go in order to be competitive in the global market. We are still to see another African country produce wine at the level and quality of South Africa."
By opening vineyards and chateaus across the continent, some of Africa's lesser known winemakers are hoping to challenge that assertion and South Africa's 350-year dominance of the region's wine business.
From fruity Chenin Blancs to rich-berry Cabernet Sauvignons, CNN takes a look at the next generation of "New World" wines from some of Africa's lesser-known producers.
Tej (Ethiopia)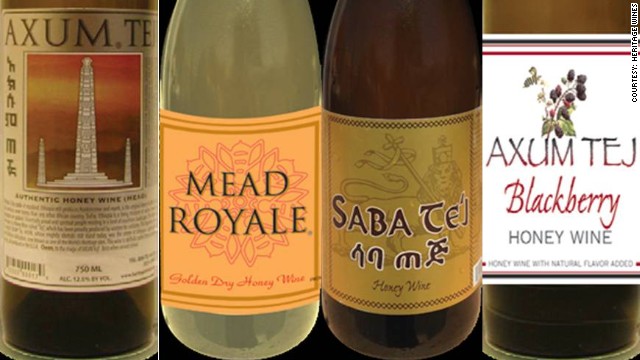 For something very different, but very traditional, Tej is an East African honey wine, primarily consumed in Ethiopia. The white wine, which can be either sweet or dry depending on the amount of honey used, also includes Gesho, which is a buckthorn shrub native to the Horn of Africa nation.
Harry Kloman, an expert on Tej and Ethiopian cuisine, said that there are very few, if any, wineries that produce Tej as the wine tends to be homemade or served in a "Tej Bet," a bar that specializes in the wine.
Araya Selassie Yibrehu is one of the producers to have mastered the art of Tej brewing over the years. He said: "Unlike other wines my Tej and Tej-based wines are all 'happy drinks' that have a delicate taste and are thirst quenching. It's a great stimulating aperitif and complement to most dishes or desserts."
Yibrehu added that sales of Tej wine are increasing internationally as social media and international wine competitions raise awareness of alternative African wines.
He said: "It has also taken tremendous effort to bring these ethnic, but ancient wines to the 21st century recognition … Obviously, my goal is to keep producing these delicious Tej wines."
Tej costs between five to 15 Ethiopian birr (26 cents to 78 cents) locally.