FLIGHT FROM ETHIOPIA
The flight Ethiopian Airlines ET702 from Addis Ababa to Rome was hijacked and landed at 6 clock in Geneva. The pilot was arrested. The airport will be closed until further notice.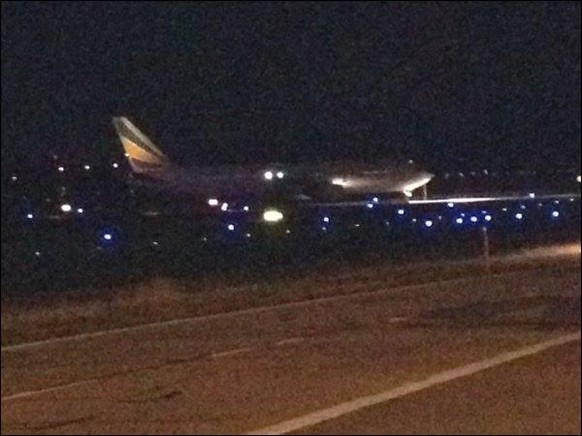 The hijacked Boeing. Picture: Twitter / @ 9YBCW
As confirmed Jean-Philippe Brandt of the Geneva police towards watson, a machine of Ethiopian Airlines has been kidnapped and landed in the morning at 6 clock in Geneva. The aircraft personnel had asked before landing in Cointrin asylum.
The pilot was arrested after landing, Brandt said. There were 200 passengers on board. No one was injured. The situation was under control, Brandt said.
The machine was located on Sudan, were sent as the first reports of a kidnapping. Then steered the Boeing 767-300ER Cointrin and circled some time on Geneva before the landing was approved, as these pictures show.The flight ET702 from Addis Ababa should have arrived in Rome.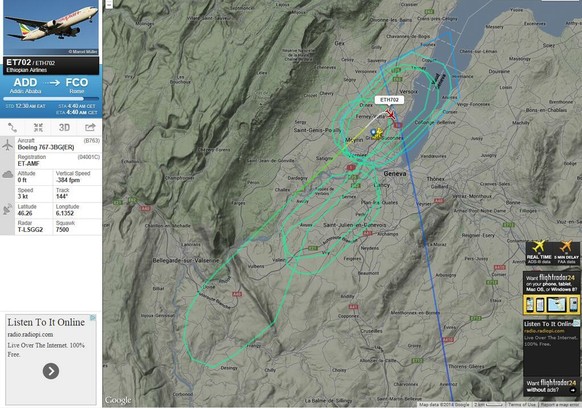 Before landing the Boeing 767-300ER was escorted by a military aircraft.Unconfirmed reports indicate that the pilot should have left the aircraft on the cockpit window.
A first release of Ethiopian Airlines disappeared shortly after publication of the website again. The corrected version there are here .

More information coming soon.